On April 26, An Tien Industries (Ticker Symbol: HII) successfully held the Annual General Shareholders' Meeting 2023. Accordingly, the Annual General Shareholders' Meeting approved a target revenue of VND 6,000 billion (255.5 million USD), consolidated profit after tax of VND 30 billion (1.28 million USD), along with many other critical issues. 
In 2022, the global economy faced numerous challenges which led to rampant inflation and economic downturn in many countries. These factors have negative impacts on economic growth, causing difficulties for enterprises, including An Tien Industries JSC. Under these circumstances, the Board of Directors (BOD) has drastic action and effective measures to flexibly adapt to the new situation. 
As a result, An Tien Industries' revenue in 2022 reached VND 10,665 billion (454.2 million USD), increasing by 29% compared to 2021, completing 119% of the plan, of which, the commercial segment contributed VND 9,386 billion (399.7 million USD), the production segment contributed VND 724 billion (30.8 million USD), the service segment contributed VND 556 billion (23.6 million USD). 
Consolidated gross profit reached VND 233 billion (9.9 million USD), which decreased by 55% compared to 2021 as plastic resin prices fell significantly in the second half of 2022, making the commercial segment less efficient. The gross profit of the production segment reached VND 219 billion (9.3 million USD) (up 15%), the service segment reached VND 25 billion (1.06 million USD) (up 1.8%). Thus, the production and service segments remained stable in 2022.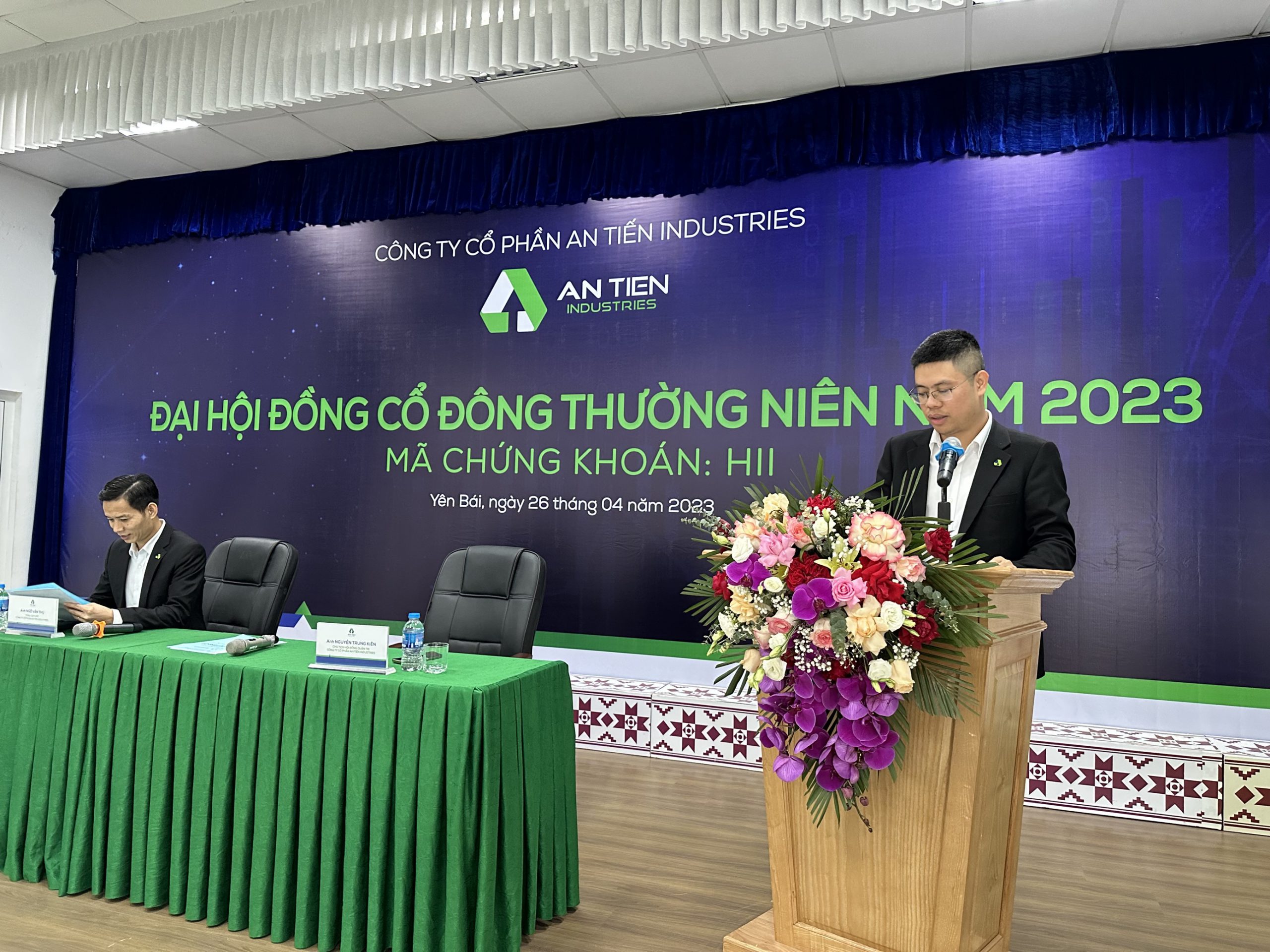 Regarding the production and business plan in 2023, An Tien Industries will continue to promote its strengths and improve its position in all areas of operation.  
Along with the trend in the world to start shifting the consumption of high-tech plastic products to replace conventional plastics, An Tien Industries is oriented to produce high-quality raw materials for the engineering plastics segment of the Group in particular, and the plastic industry in general. Simultaneously, researching and developing products that create sustainable value for the plastic industry and are environmentally friendly. 
In order to meet the growing market demand, HII aims to increase the production scale to 130,000 tons of plastic beads and stone powder and expand the export markets. 
In addition, in order to improve product quality, An Tien Industries will focus on investing in R&D and modern technology, expanding production scale, and producing high-quality compounds for the Group's engineering plastics factory, and especially producing environmentally friendly plastic products.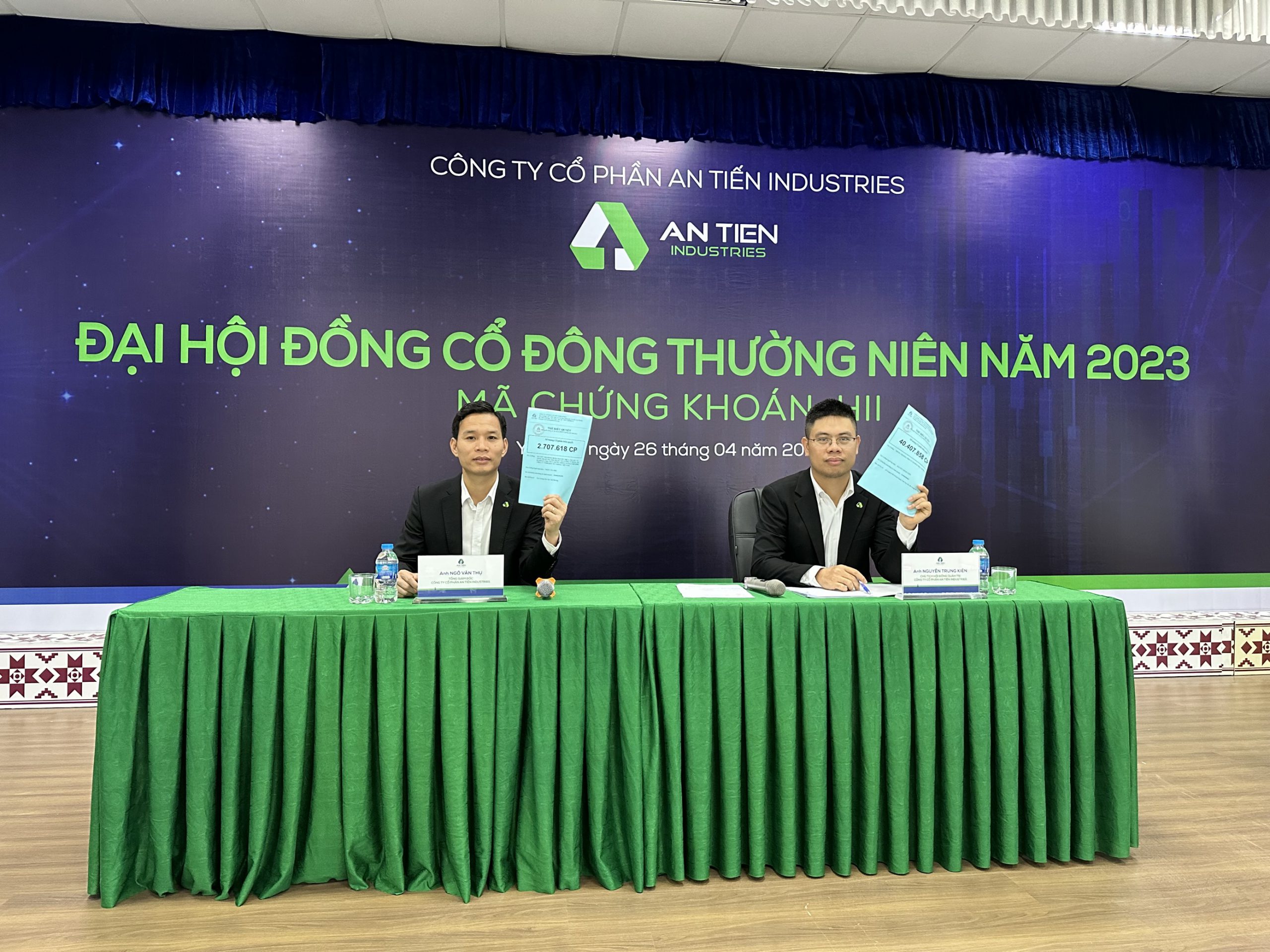 In particular, HII will foster cooperation with large enterprises in the industry owning mines and modern factory systems, enhance the quality assurance of input materials; improve the risk management system, ensure financial health; implement internal control through compliance monitoring activities for departments and factories to ensure that all activities are carried out effectively. 
In addition to the above issues, BOD also approved the amendment and supplement of the company's charter, the dismissal Mr. Dinh Xuan Cuong and Mrs. Dang Thi Xue as BOD members, and the appointment of Mr. Nguyen Trung Kien as the new President of BOD.