On September 24, 2023, at An Phat 1 Industrial Park (Hai Duong), an offline race officially took place, ending a series of running events both online and offline on the occasion of the anniversary of 21 years of establishment of An Phat Holdings. With the theme "Accelerated – Breakthrough – Master the future", the 21-year race of An Phat Holdings gathered more than 1,500 runners throughout the Group. 
Specifically, with the online format, the 21-day online race recorded the participation of more than 1,000 employees in Vietnam and other countries. The participation of each employee also contributes 100,000 VND/runner to the An Phat fund (minimum 5 km/21 days) to help employees in need. Meanwhile, the offline race took place at An Phat 1 Industrial Park (Hai Duong) have the participation of more than 500 runners, competing at distances of 5, 10, and 15 kilometers. 
61,000 kilometers run, more than 1,500 runners, these are the achievements recorded in the An Phat Holdings' 21-year race. 
Speaking at the opening ceremony, CEO of An Phat Holdings Pham Do Huy Cuong said: "Through this series of online and offline races, I have seen and appreciated all employees' spirit of enthusiasm and endeavor to exceed the set target. It can be said that every time we exceed a goal, we step over our limits. Turning 21, I hope that our employees will bring the enthusiastic and vibrant spirit of youth to devote themselves, conquer challenges, and be ready to help An Phat Holdings 'Accelerated – Breakthrough – Master the future' in the coming period!".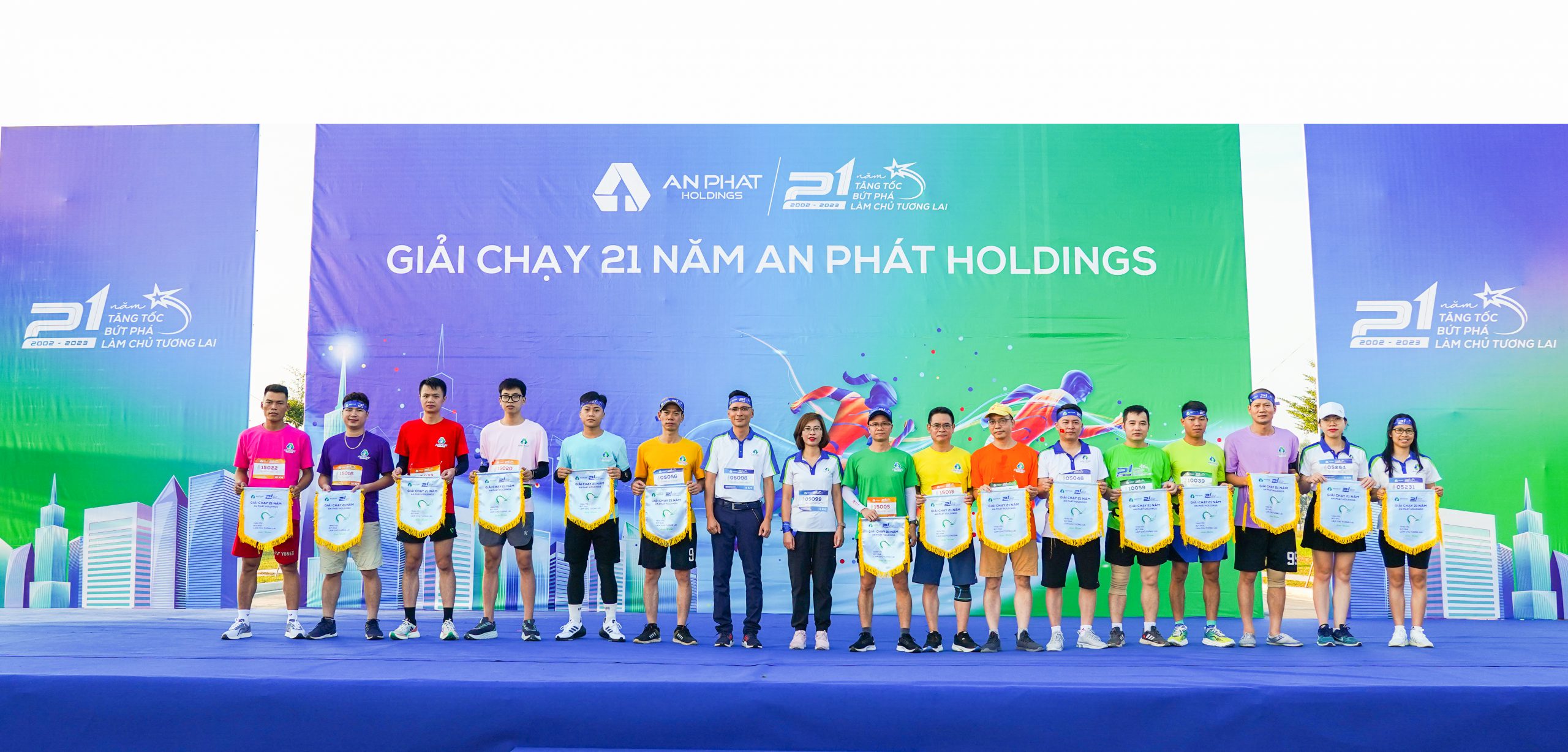 The 21 years of An Phat Holdings race "Accelerated – Breakthrough – Master the future" is not only an activity that unites An Phat people but also carries many noble and humane meanings, which aim to promote the spirit, unite, practice strong will and spirit, while contributing practical values to the community. In the new period, An Phat Holdings aims to build a global Vietnamese brand, develop sustainable businesses, and contribute to the community and society.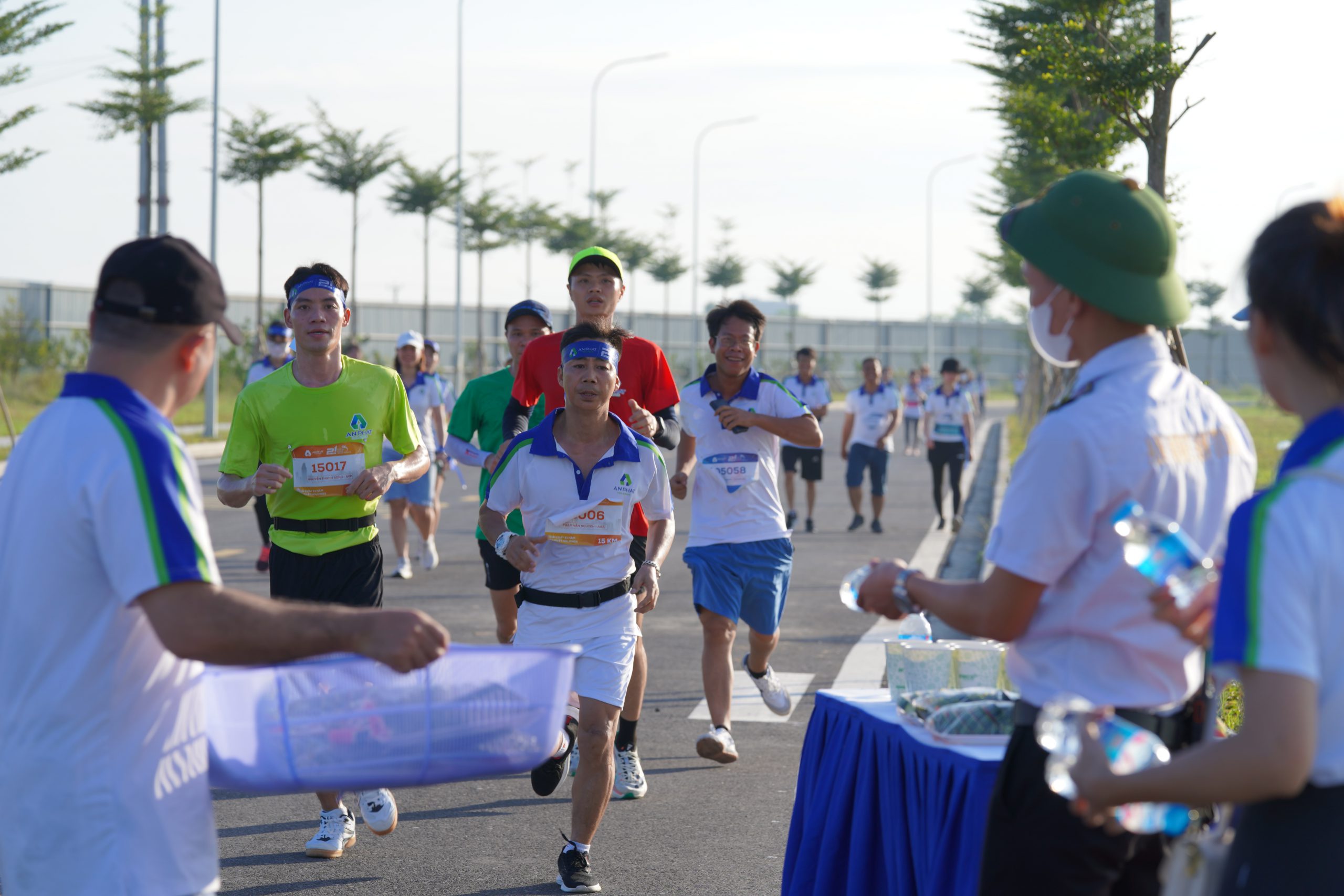 After 21 years of establishment and development, An Phat Holdings has left unforgettable remarks in the market, such as becoming Southeast Asia's largest thin monolayer film producer with many large-scale projects and owning 18 subsidiaries in diversified industries and fields. An Phat Holdings' products are present in 70 countries and territories, such as the US, Japan, Europe, Korea, Singapore, the Arab Emirates, Taiwan, and the Philippines… Besides production and business activities, An Phat Holdings is also well-known for its CSR activities. 
Other photos at the race this morning: