On May 25th, An Tien Industries (Ticker Symbol: HII) successfully held the Annual General Shareholders' Meeting 2022. Accordingly, the Annual General Meeting of Shareholders approved target revenue of VND 9,000 billion and dividend rate of 10% face value, among other critical issues.
Regarding business performance in 2021, the complicated development of the COVID-19 pandemic affected business operation of many enterprises, including An Tien Industries. In the context of the pandemic, the Board of Directors (BOD) adjusted business policies to adapt to the current situation.
As a result, An Tien Industries' revenue reached VND 8,265 billion, increasing by 102,42% compared to 2020, completing 118,07% of the plan, of which, the commercial segment contributed VND 7,024 billion (up 110% over the same period), the production segment contributed 681 billion VND (up 12% over the same period).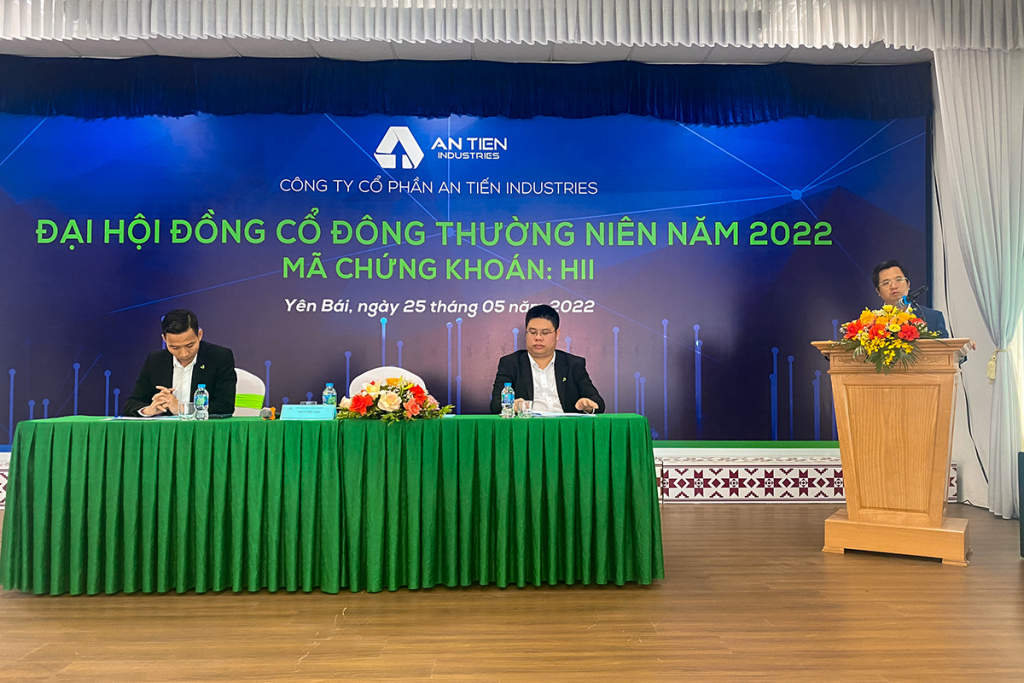 Due to the impact of long-lasting outbreak on manufacturing, the production output of CACO3 and filler decreased by 13% over the same period, reaching 90 thousand tons. However, revenue increased thanks to a sharp growth in world plastic material prices in 2021. The profit margin was improved considerably from 3.7% in 2020 to 4.3% for the commercial segment and from 22.8% to 28% in 2021 for the export segment.
In 2021, HII managed to save manufacturing costs. Specifically, the commercial segment applied a new policy of importing goods when there were orders, reducing inventory, along with boosting exports, leading to a sharp increase in profit margin. Consolidated profit after tax earned VND 104 billion, an increase of 96.23% compared to 2020, completing 115.56% of the set plan.
In terms of production and business plans in 2022, An Tien Industries will mainly focus on improving the quality of current products. The firm will promote the development of bioplastic compounds (AnCal Bio). This is the premium raw material used for biodegradable products, with growing demand and good profit margins. To enhance competitiveness, An Tien Industries will focus on researching white colour masterbatch and developing AnCal used for optical-fiber cables.
An Tien Industries will focus on improving the quality and formulation of high-end Ancal raw materials to increase profit margins; expand the market for high-end products and develop export markets that generate high-profit margins.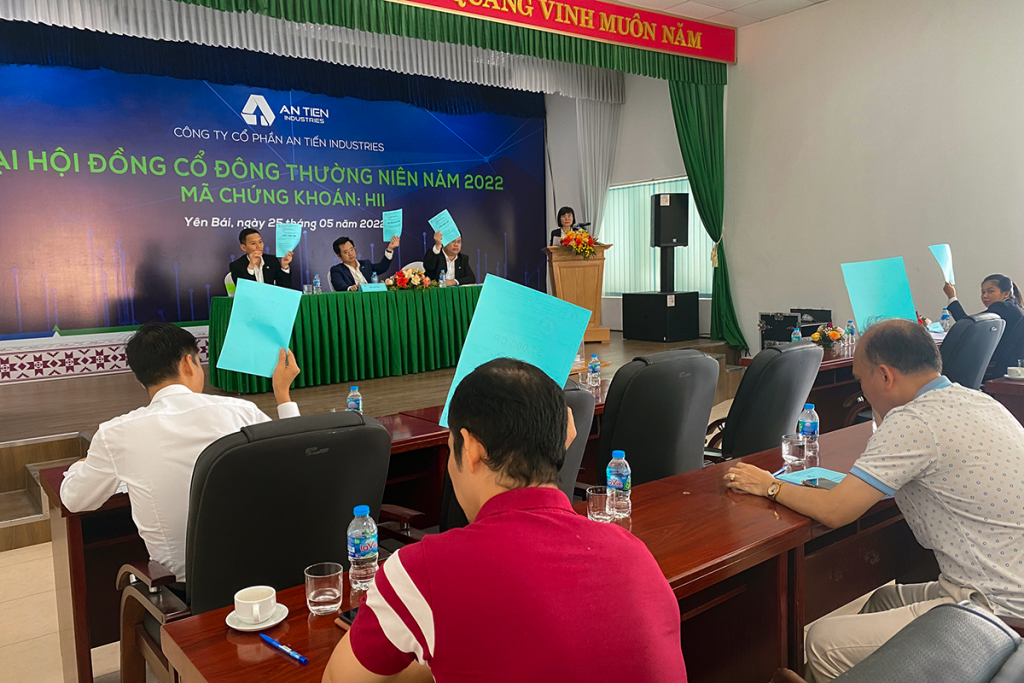 Besides, HII also aims to 'Go Green' through the proposal to increase environmentally friendly products such as AnCal Bio and AnCal PP while optimizing the entire production system: cost of electricity, water, management of 5S system, waste treatment process… In terms of scale, in 2022, HII sets a consumption target of 130,000 tons of CaCO3 powder per month. To optimize the production efficiency of plastic additives and stone powder, An Tien Industries will consider purchasing two more Ancal machines if the output is maximized and the profit margin is maintained.
Moreover, HII sets a goal of improving production and business efficiency by taking two main measures: cost-saving and financial solutions. In particular, HII will optimize manufacturing plant personnel, and continue to search for materials with competitive prices, suitable for each product segmentation. Financial solutions mainly focus on effective cash management, debt control, raw materials inventory and finished goods inventory control.
Specifically, An Tien Industries will actively extend collaboration with domestic and international financial partners this year. HII continues to promote extensive cooperation with large enterprises in the industry that own mines and modern factory systems; enhance the quality assurance of input materials; improve the risk management system; ensure financial safety; well implement internal control through compliance monitoring activities for departments and factories to guarantee effective operations.
In addition, BOD approved the amendment and supplement of the company's charter, internal regulations on corporate governance, and additional business lines. The meeting also ratified the dismissal request as BOD member of Mrs. Dang Thi Quynh Phuong and appointed Mr. Ngo Van Thu as a new member of BOD.