To An Phat Holdings, 2022 marks an essential milestone in the development journey. This year, An Phat Holdings celebrates 20 years of establishment – 20 years of "aspirational footsteps" together towards glory, 20 years of building a solid foundation for realizing dreams of a green future.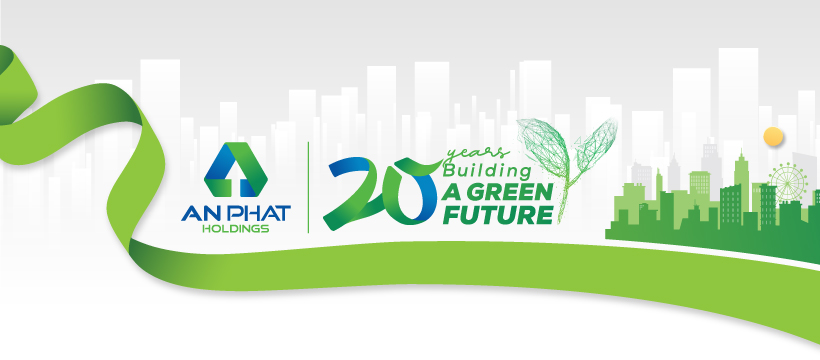 From steady business growth
Founded in 2002, having spent two decades of building and developing with relentless efforts, An Phat Holdings has successfully grown from a small factory named Anh Hai Duy to a leading corporation in Southeast Asia in high-tech and environmentally-friendly plastic. We have gradually affirmed its position in the market and achieved outstanding business achievements.
Up to now, An Phat Holdings has become a multi-sector business with 17 subsidiaries operating in the various fields: compostable materials and finished products, packaging, engineering plastics and building materials plastics, precision engineering and molding, raw materials and chemicals for plastic industry, industrial real estate, trade and logistics.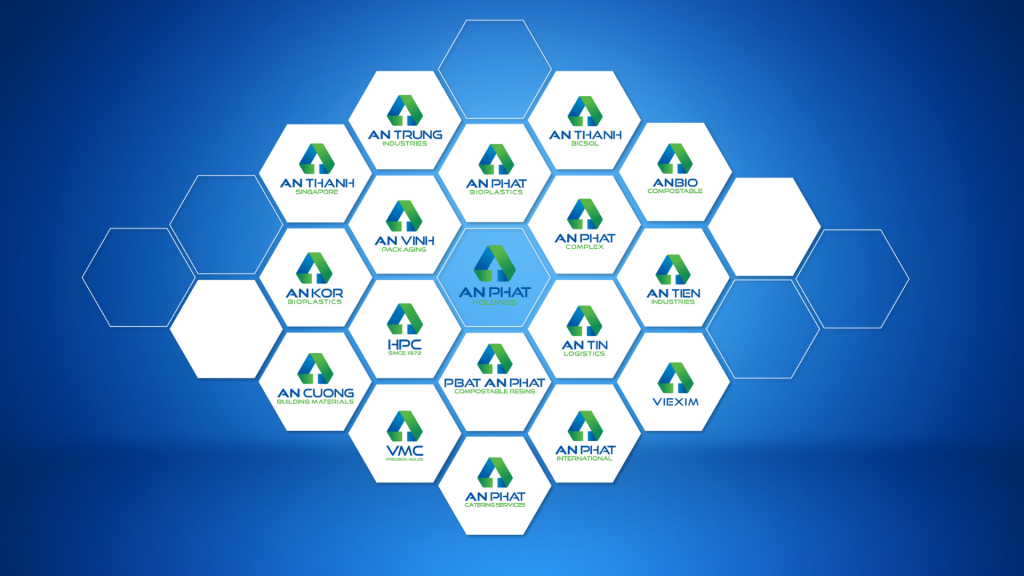 An Phat Holdings' products have been present in 70 countries and territories such as the United States, Japan, Europe, Korea, Singapore, the United Arab Emirates, Taiwan, Philippines, etc.
Accompanying with domestic industry development and production in supporting industries, An Phat Holdings is one of the few Vietnamese enterprises that seriously invest in this field with more than 50 years of experience. Currently, our group is developing an extensive network of customers with large partners such as Honda, Toyota, Samsung, Piaggio, Brother, LG, Panasonic, etc. Our strategy is to develop high technology to be directly involved in the global supply chain.
As proof of the rapid innovation and creativity, An Phat Holdings and its subsidiaries have continuously recorded positive results such as Vietnam Gold Star Award 2021, Vietnam's Top 100 typical brands in 2021, Top 500 largest enterprises in Vietnam in 2021, the Top 100 largest private companies in Vietnam in 2021, Top 10 mid-cap listed companies having the most outstanding annual report in 2021, Reliable Exporter, and Corporate Excellence Award 2020 (APEA 2020), etc.
To development of high-quality human resources
"People are an organization's most valuable asset and the key to it's success." Caring for people is always the top priority of An Phat Holdings to build a robust and sustainable business. After 20 years, An Phat Holdings has risen to become a leading enterprise in Southeast Asia with more than 5,000 talents worldwide. It is also 5,000 pieces with their own colours standing next to each other to create a unified, united, solid, and brilliant collective.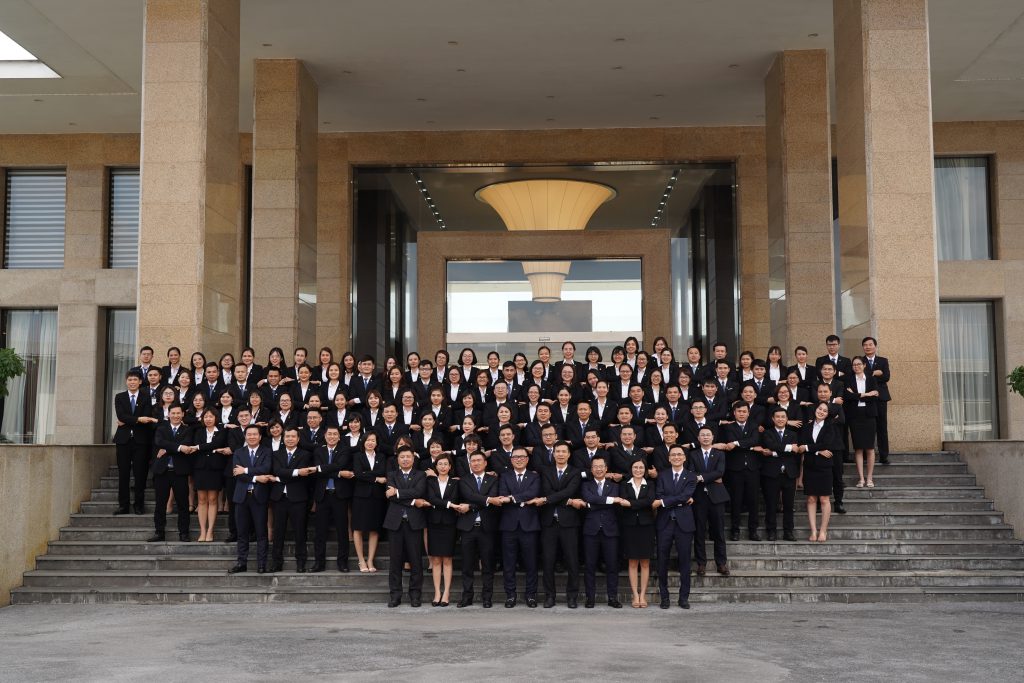 Under An Phat Holdings' roof, the company culture is derived from the word "Human," always taking human development as the core factor.
Employees here are allowed to work in an environment that helps them maximize their ability through diverse work experiences, challenges, and opportunities to learn from the company's excellent leaders, forming a comprehensive "ecosystem" full of excitement.
Ready for a prosperous sustainable future
Doing business towards sustainable values ​​and protecting the benefit of human welfare, nature, and society not only in Vietnam but also for the world is the strategic direction of An Phat Holdings.
One small act has the power to make a big change. A compostable bag or wood sawdust straw produced today will also improve the ecosystem in the next 1,000 years. Keeping that belief, the PBAT compostable resins plant project and AnEco compostable product line were invested in research and development to create a superior solution to replace disposable plastic products.
An Phat Holdings is proud to be one of the few enterprises in the world and the first in Vietnam to pioneer in successfully researching, manufacturing and developing compostable materials and finished products that meet the most stringent global standards.
Another outstanding mark of An Phat Holdings is the field of industrial real estate with two projects, An Phat Complex and An Phat 1, both built in the direction of a green ecosystem complex, becoming eco-friendly industrial parks and belonging to the critical economic triangle in the North of Vietnam.
In the journey of growth over the past 20 years, An Phat Holdings has constantly been striving to create a green future to catch up with the world trend in building a sustainable business model according to ESG criteria and contributing to realizing Vietnam's commitment to the United Nations Climate Change Conference COP26 towards bringing net emissions to zero.
The past two decades will be a springboard for An Phat Holdings, with its steadfast will and right goals, to continue to thrive with the community and society.
20 years of PIONEERING dedication.
20 years of DURABLE development.
20 years of STRONG human resources.
Happy 20th anniversary, An Phat Holdings!